PAGE UNDER CONSTRUCTION
Here is a link to download a single-page guide to "Singing a plainchant tone."
Chanted examples of Psalms for the Fifth Sunday after Easter are here.
Below are the slides used in our workshops on learning to chant the Psalms from the St. Dunstan's Plainsong Psalter.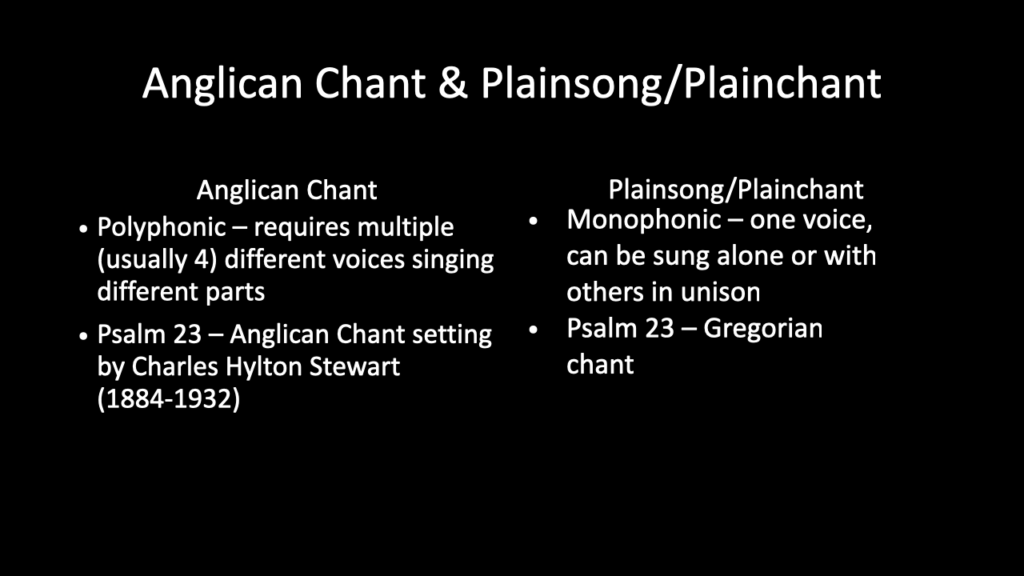 Psalm 23, set to Anglican chant by Charles Hylton Stewart
Choir of St John's Anglican Church in Elora, Ontario, directed by Noel Edison.